The Authority on
African Adventures
Experience Africa's Finest with us
A journey of self-discovery
The trek hrough the Usambara Mountains is not merely a physical ascent but a spiritual and introspective climb. The rhythm of each step becomes a meditation, and the rustling leaves overhead provide a soundtrack to self-reflection. The landscape, with its panoramic views of mist-covered valleys and terraced fields, mirrors the undulating terrain of the traveler's own inner journey.
Reaching the summit of the Usambara Mountains is not just a physical accomplishment but a symbolic zenith of self-discovery. The breathtaking vistas from the heights offer more than a panoramic view of the landscape; they provide a perspective on the journey within. The traveler, having transcended the literal and metaphorical peaks, stands on the threshold of a newfound understanding of themselves.
Our Top Tanzania Safari Deals
Choose from the List of Our Compiled Itineraries and Customize to your Preferences
2-Day Tarangire & Ngorongoro Safari
5-Day Serengeti & Ngorongoro Safari
8-Day Fantastic Safari of Tanzania
9-Day Ultimate Safari Experience Comfort
3 Day Gorilla tracking Safari in Uganda
4 Days Flying Gorilla Safari
There's a reason that more than 70% of Jairos Adventure travelers each year are repeat guests or were referred by a past Jairos traveler.
Our Top Tanzania Trekking Deals
Choose from the List of Our Compiled Itineraries and Customize to your Preferences
7 Days Kilimanjaro Lemosho Route Trekking
7 Days Kilimanjaro Machame Route Trekking
As one of Africa's most iconic destinations, and with a pleasant year-round climate, Tanzania is a must-visit at any time. Follow in ancient footsteps on guided walks across the Serengeti's wildlife-rich plains, sunbathe on the white sandy beaches of Zanzibar or explore the country on a hike, cycle or canoe excursion.
Tanzania is the largest country in East Africa and includes the islands of Zanzibar, Pemba, and Mafia. The country is about twice the size of California and is bordered by the Indian Ocean. Mount Kilimanjaro is the highest point in Africa and is flanked by three of the largest lakes on the continent. Lake Victoria, in the north, Lake Tanganyika in the west, and Lake Nyasa in the south-west.
The best wildlife experiences
Ready yourself for a true wilderness immersion – untamed, unfenced and unpredictable. Go beyond game drives and discover nature on walks, boats, hot air balloons and more. While thrilling wildlife encounters are guaranteed, education is central to the Wilderness experience. Here in the habitats of wild animals, we stay respectful of their space, keeping your safety our top priority.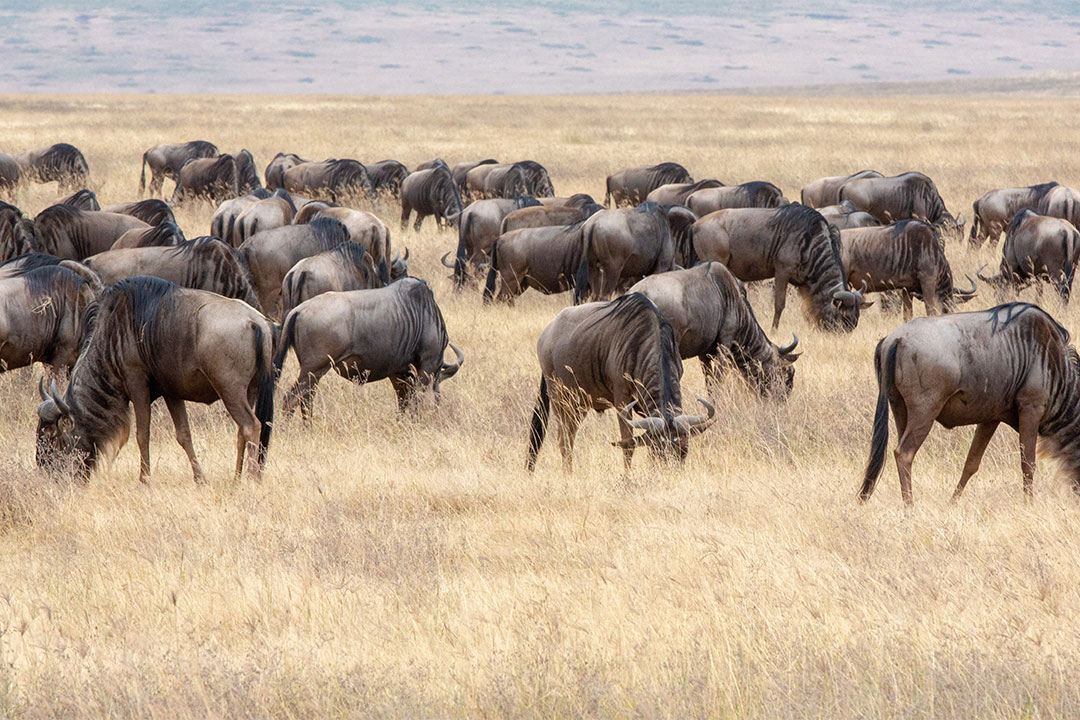 The annual Great Migration is a sight to behold.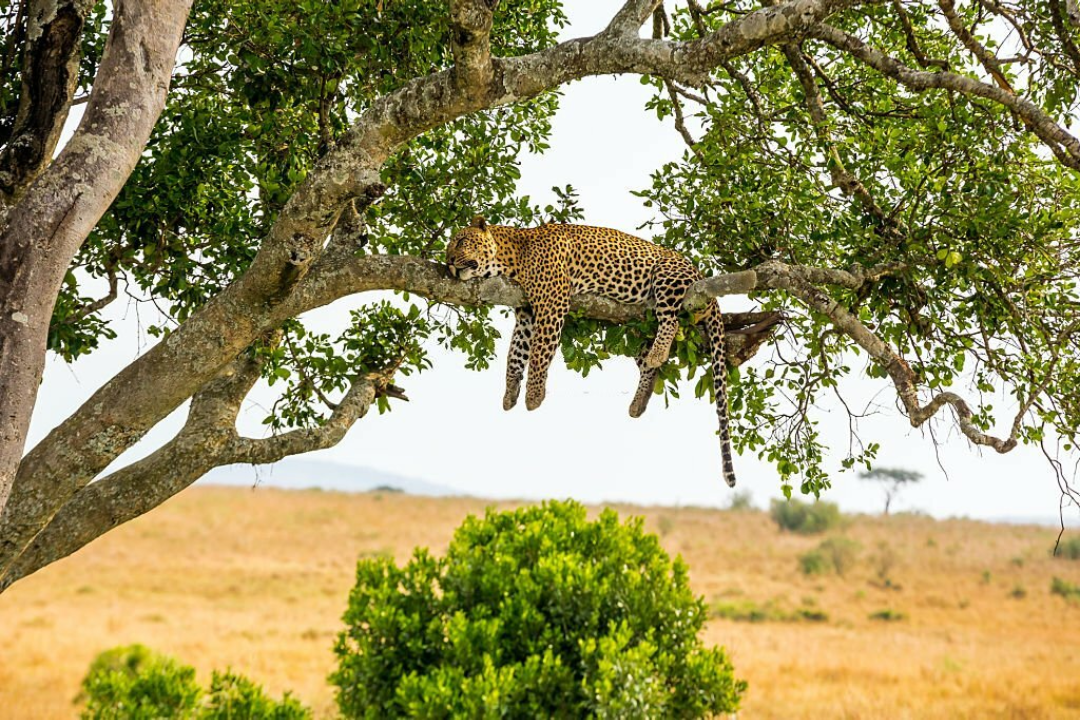 One of Tanzania's most iconic big cats.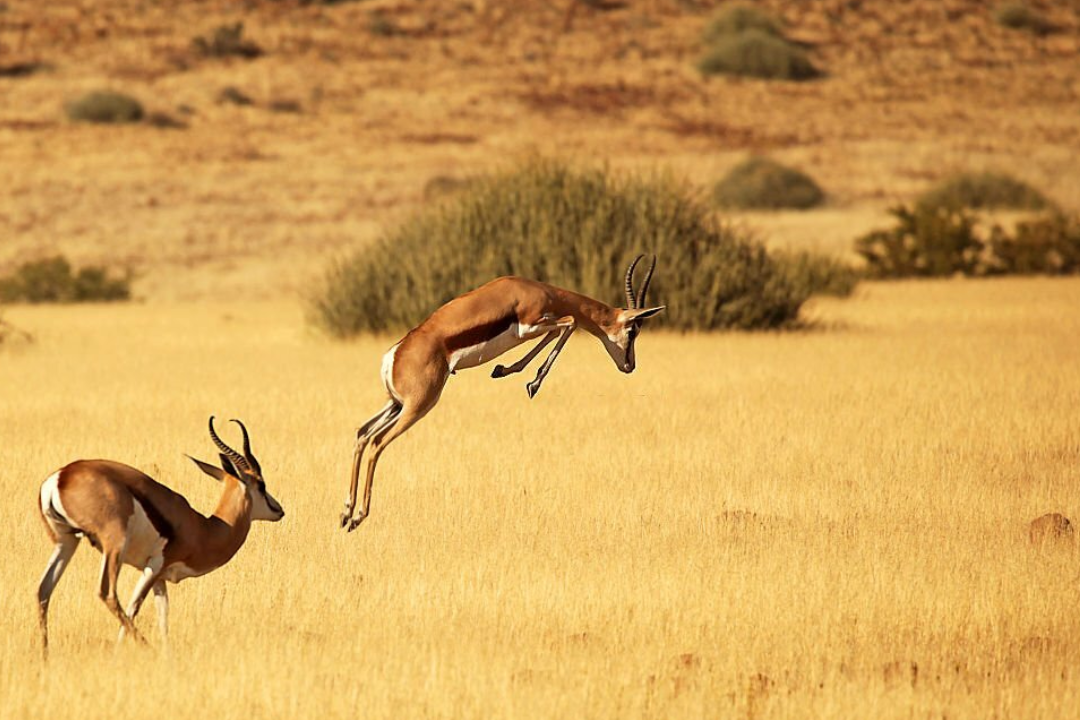 A fast antelope often seen on the open plains.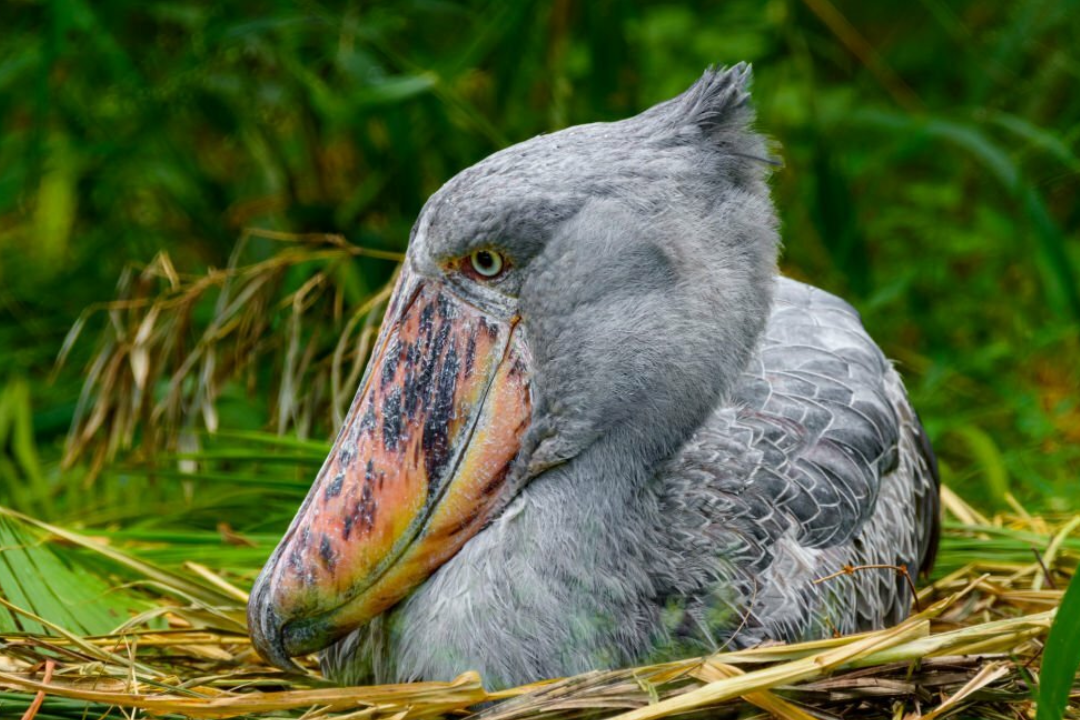 Tanzania is home to an array of starling species.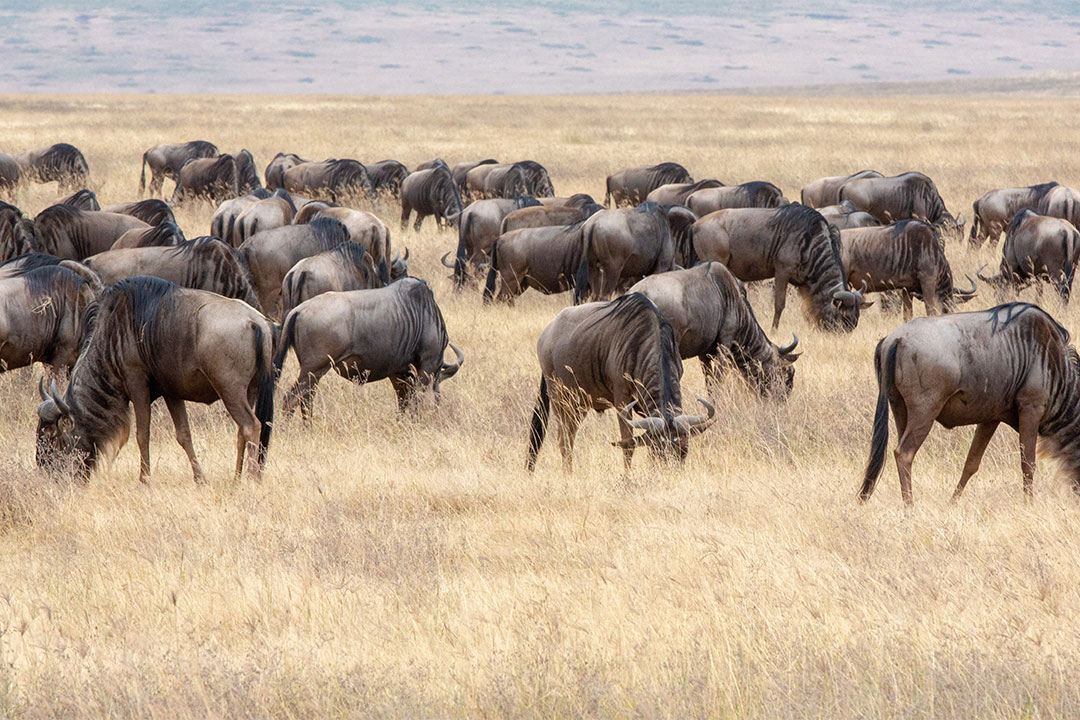 Savannah landscape covers the volcanic grasslands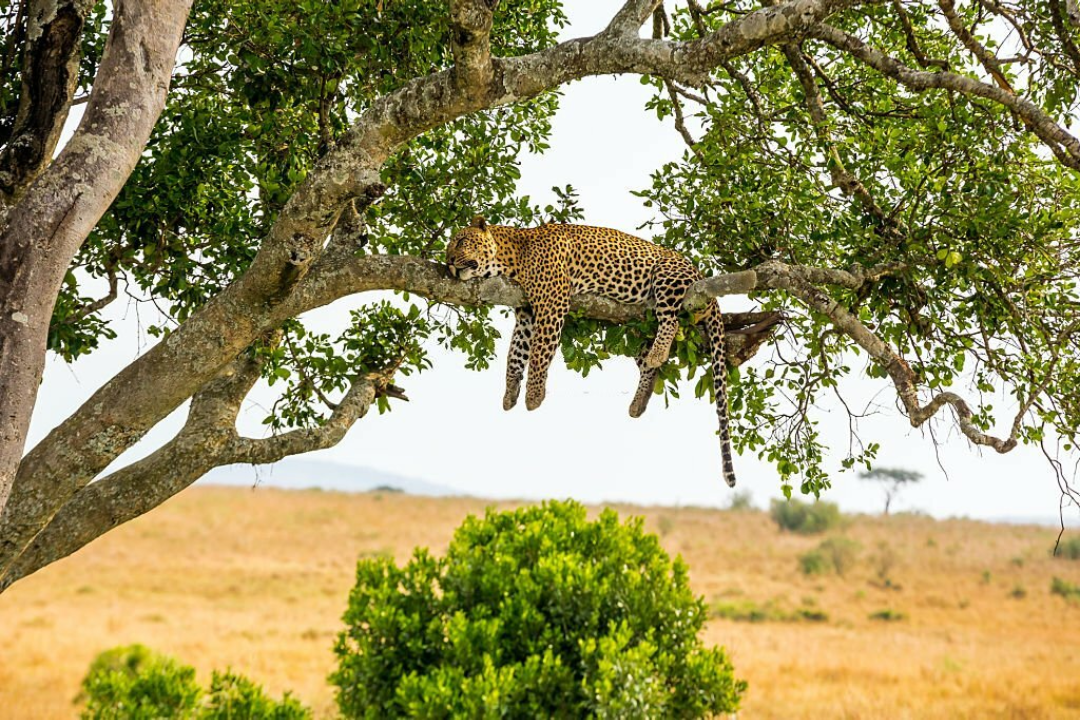 Forests frame the Great Rift Valley lakes.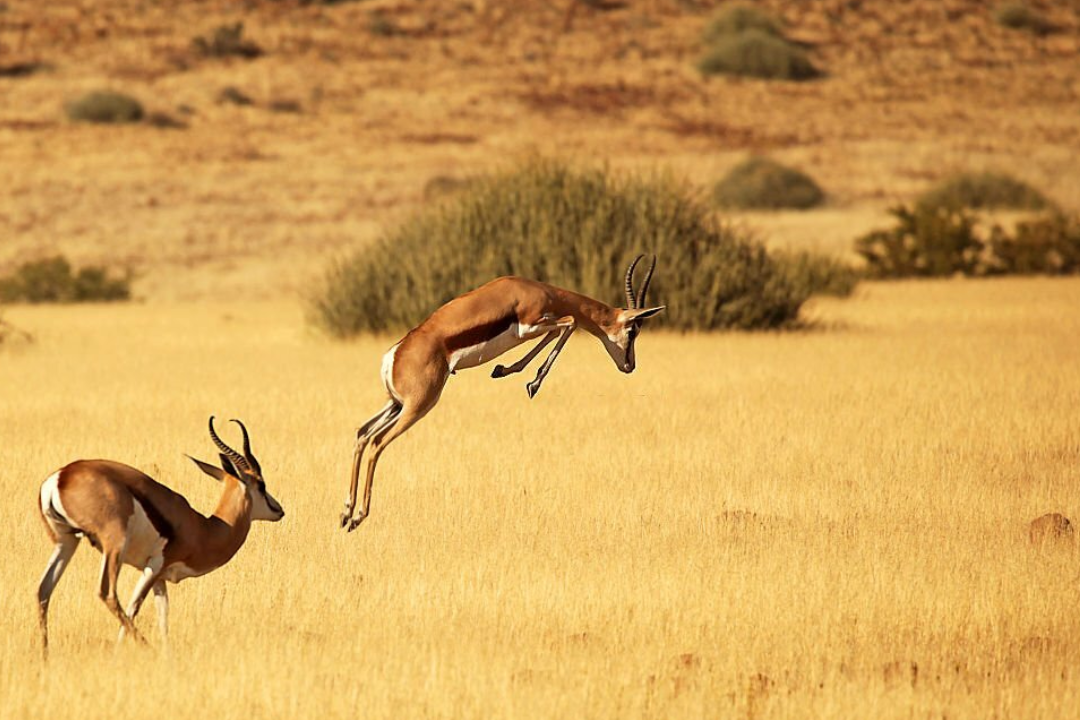 Freshwater lakes are surrounded by wooded grassland.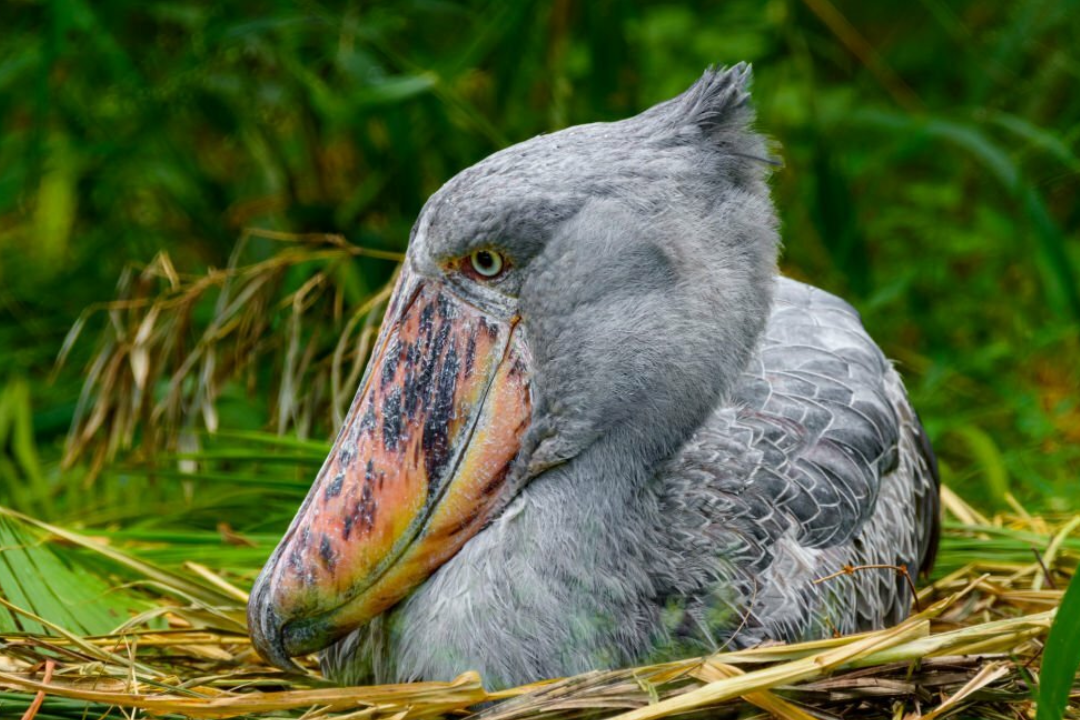 Home to the highest mountain in Africa.
Tanzania enjoys a tropical climate year-round, but due to its diverse geography, rainfall and humidity vary. The hottest and most humid part of the country is the coast. Other low-lying areas, such as the western and southern parks, are also hot but less humid. The rest of the interior is much milder and cools down significantly at night. Tanzania has two rainy seasons.
Tanzania Safari Experiences
As one of Africa's most iconic destinations, and with a pleasant year-round climate, Tanzania is a must-visit at any time. Follow in ancient footsteps on guided walks across the Serengeti's wildlife-rich plains, sunbathe on the white sandy beaches of Zanzibar or explore the country on a hike, cycle or canoe excursion.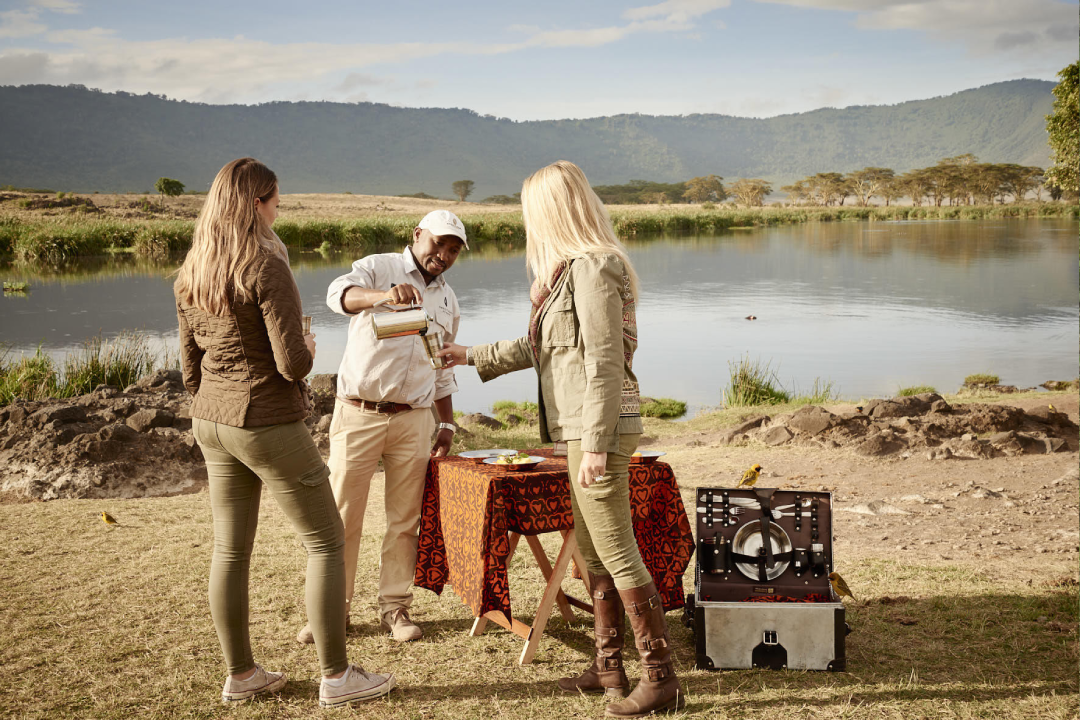 Our Top African Destinations
Explore Africa's breathtaking beauty with Shelter Tours. From the iconic Serengeti to the exotic landscapes of Victoria Falls, unforgettable adventures await.
"Explore our scheduled group departures from a curated selection of enticing itineraries, promising unforgettable adventures and shared travel experiences."
7 Days Kilimanjaro Machame Route
6 Days Kilimanjaro Marangu Route
7 Days Kilimanjaro Lemosho Route
5-Day Wildebeest Migration Safari
Discover Jairo's wonders with expert guidance. Contact our tour specialists now for an unforgettable journey
Verified
Kilimanjaro - Trangire - Ngorongoro - Serengeti - Bwindi An amazing customized experience with Jairos Adventure team, they treated us like we were old firends, always worried about giving us the very best of Tanzania, and being highly commited to help us achieve our dreams. Before we hired them they were very kind and helpful, during the hole trip they were close and supportive, after the trip they are good friends. The 5 days experience at Kilimanjaro Marangu Route were absolutely amazing with the team integrated by our main guide Laraha, our friendly assitant guide Turiza, the amazing cook Babu, our good friend Thomas, Kinanda a great summit support porter, and the other porters made the best ouf our experience. The 4 days safari with Ezekial were unforgetable allowing us to descover the beautiful baobab trees, elephant families and a small cheeta family at Tarangire National Park; the amazing rhinos at Ngorongoro astonishing crater and thousands of wild animals in the area; the absolutely breath taking immensity of Serengeti with its wild cats, their infinite heards and amazing sky. The short but meaningful experience at Bwindi Impenetrable Forest in Uganda where we get a close encounter with Mukiza gorilla family (with a 4 days old baby) was amazing and closing the experience with a trip at Lake Victoria finding the shoebill bird was awesome. To summ up... always trust in Jairos Adventure Team... Jaiross, Vienna and Happyphodias will certainly do their best for you and help you bring your dreams into reality
Verified
Wildlife in Tarangire National Park I enjoyed a one day safari in Tarangire National Park in March 2022 and had an amazing day with Jairos and his wonderful team. Everything was organized very well. The driver and guid was very experienced and showed us the wildlife...he explained very well about the life of animals in the National Park. The highlight was the lion family relaxing in the tree. I have to recommend Jairos and his team! They made a really good work from heart. I never will forget this beautyful day!
Verified
Highly recommended Im November 2022 habe ich bei Jairos eine 2--Tages-Safari mit Übernachtung gebucht: Lake Manyara und Ngorongoro Crater, Übernachtung in der Karatu Tented Lodge. Es war das Low-Budget-Angebot und trotzdem war alles super! Jairos hat sich die Mühe gemacht, sich sowohl vor als auch nach der Safari mit mir zu treffen, für ein Briefing bzw. eine Nachbesprechung, das war sehr aufmerksam. Auch der Guide, Hermann, war toll und offenbar gut ausgebildet. Er hat mich auf sehr viele Tiere aufmerksam gemacht, mir zu allen Tieren, auch vermeintlich "unwichtigen", viele Informationen gegeben. Als er erfahren hat, dass mich nicht nur die klassischen Big Five, sondern besonders auch Vögel interessieren, hat er auch nach diesen für mich Ausschau gehalten. Trotz eines gewissen Zeitplans haben wir überall und so lange zum Gucken und für Fotos angehalten, wie ich wollte. Obwohl die Company ihren Sitz in Arusha hat, wurde ich in Moshi abgeholt und zurückgebracht. Verpflegung und Wasser waren gut und in ausreichender Menge vorhanden. Es war ein rundum gelungenes Erlebnis! ☺️ *** In November 2022 I booked a 2-day overnight safari with Jairos: Lake Manyara and Ngorongoro Crater, overnight at Karatu Tented Lodge. It was the low budget offer and still everything was great! Jairos made the effort to meet with me both before and after the safari for a briefing/debrief which was very attentive. Jairos made the effort to meet with me both before and after the safari for a briefing/debrief which was very attentive. Jairos bemühte sich, mich sowohl vor als auch nach der Safari zu einer sehr aufmerksamen Einweisung/Nachbesprechung zu treffen. Jairos made the effort to meet with me both before and after the safari for a briefing/debrief which was very considerate. Jairos bemühte sich, mich sowohl vor als auch nach der Safari zu einer sehr rücksichtsvollen Einweisung/Nachbesprechung zu treffen. The guide, Hermann, was also great and obviously well trained. He drew my attention to many animals and gave me a lot of information about all animals, including those that were supposedly "unimportant". When he found out that I was not only interested in the classic Big Five, but also in birds in particular, he also looked out for these for me. Despite being on a certain schedule, we stopped everywhere and for as long as I wanted to look and take photos. Although the company is based in Arusha, I was picked up and returned in Moshi. Food and Water was good and available in sufficient quantity. It was an all-round successful experience! ☺️
Verified
Amazing safari with Jairos Thanks Jairos for the great hospitality.. we had amazing time. The driver Ezekiel was super friendly and very knowledgeable. The car was very clean and equipped with binoculars. The hotels we stayed in were excellent with great plenty of food variety and very friendly staff.. overall, I very much recommend Jairos for an unforgettable safari experience
Verified
Great Custom Tour With only four days to spend in the Moshi/Arusha area, the company did an excellent job of creating a complete custom tour for me. The two licensed guides I had -- Herman for a two-day overnight safari and Solomon, an experienced trekking guide for a day climb on Mount Kilimanjaro -- were both excellent. Each knew their subject matters like experts. Hermann seemed to have an instinct for knowing exactly where to go on our day-long safaris (first in Lake Manayera Park and then Ngorongoro Crater) to show me every kind of wild animal, exotic bird, and native trees and flowers I could ever hope to see, and he was very good at answering questions on topics ranging from animal behavior to the culture and customs of local Tanzanians. Likewise, Solomon guided me on a 5-hour trek on the Marangu Gate route up to the Mandara Huts camp and back explaining what the full trek up Mt. Kilimanjaro is like, pointing out waterfalls and wildflowers along the way. All in all, the company really went out of its way to do a great job and make me feel welcomed, even until the very last moment when the owner personally escorted me to my departing flight at the airport.
Verified
Safari trip We ve made a safari with my 2 children and my husband It was an amazing experience The guide was excellent (Herman) he is an expert of animals We saw too many elephants, girafs !!! The lodges were confortable Everybody were so pleased and excited of this trip We visited also a massai village, great experience for our children We recommand 200% Thank you again to all the staff Jairoos Aventure !!
Verified
Big five Safari We were impressed with Jairos Adventure. Their pricing was better than some of the other companies we looked at, who have to charge more because they spend so much on marketing. You see the other tour companies while staying at the lodges, and our experience was as good or better as the more expensive companies. Their communication was great- the ownership is very involved and invested in what they do. Our hotels and lodges were fantastic! The food was all so good. All tour companies have almost the exact same vehicles, and ours worked great. Our guide, George, was personable and knowledgeable. From the time they picked us up at the airport to dropped us back off, everything went very smoothly.
Verified
T5天坦桑尼亚野生动物园 我们与 Jairos Adventure 进行了为期 5 天的精彩 Safari,为我们安排了所有细节。导游真的,查曼,耐心和超级。多么可爱的人,他们对我们访问过的所有地方了解多少。我会推荐任何想要通过 Jairos Adventure 计划坦桑尼亚野生动物园的人。感谢您在坦桑尼亚度过了这段难忘的旅程
Verified
Tarangire, Ngorongoro & Lake Manyara Safari We had incredible time on the 3 Days Safari Tarangire National Park, Ngorongoro Crater and Lake Manyara after our trip from Zanzibar island ( Mnemba Beach). The camping gear was super clean, the itinerary was jam-packed with epic excursions and at the end of the trip we found ourselves wishing we could booked 7 Days trip! I thank the entire Jairos Adventures team for putting together such a great trip, All the minor adjustments to adopt for closure were great. Zero complains. Will definitely travel with them again and again.
Verified
Ngorongoro safari We had a perfect trip with MR Easy. All was very well prepared. One thing went a little wrong but was perfectly compensated. We took our 5 days safari in Lodges, tent camps in different areas like Ngorongoro, Serengeti and other parts of Tanzania. It was all perfect organized. Our contact with our guide Easy and George was a contact by hart. A perfect guide with a lot of experience, feeling for the right spots to find the big 5 and other animals and his knowledge about of the nature. Jairos Adventure has no limitations of riding daily kilometers so we took our time in nature. Happy to be in Tanzania where the parcs have no fences so animals can go where they want. Our guide has told a lot about living in Tanzania for locals, the changes in Tanzania and how politic is preparing the country for things in progress. In Europe the politicians could learn about it :-). So, it was not always about safari but also changing our ways of life and understanding to each other. A life time experience in a friendly laughing country. Thank you, Tanzania, and thank you Mr. Easy for being with us. We are very grateful and a piece of our hart is still in your country. Asante Sana for Mr. Easy (Jairos Adventure) and al the Tanzanian people who gives us an unforgettable safari. 5 stars excellent experience
Discover hidden gems, travel tips, and adventure stories worldwide. Join us on a journey to explore the beauty of our planet.